Building for the Future
BDC Construction
Construction and Development
Bowen Development Construction (BDC) provides a complete suite of in-house construction services to the BPM Real Estate Group offering competitive pricing and enhanced quality control on new development and existing projects. For 25 years BDC has constructed senior living facilities and apartment complexes in most of the Western United States adding thousands of units to the BPM portfolio.

BDC also works to maintain existing portfolio properties by performing construction maintenance, capital improvements and enhancements. BDC strives to match the high standards, design and vision of our Senior Living and Property Management divisions by providing best in class quality constructed facilities.
Construction and Development Portfolio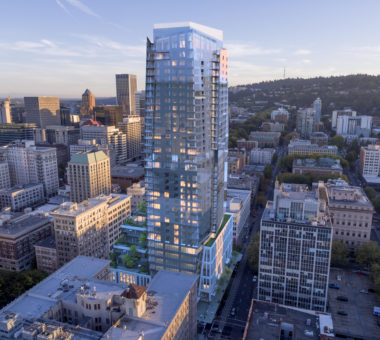 Block 216 – Portland, Oregon
BPM broke ground in June of 2019 on the 460 foot, 35-story mixed use tower. The tower is one million gross square feet on a full city block. In addition to the Ritz-Carlton hotel and residential condominiums, there is underground parking, a food hall, 10,000 square feet of ground level retail, and 165,000 square feet of Class A office space.